Beautiful Skin Therapy
Feeling and looking younger begins from the inside out. Good nutrition, quality sleep, stress reduction and exercise are the foundation for beautiful skin.
Long Island NY's Beautiful Skin Therapy
Recent advances in non-invasive skin treatments have revolutionized the field of skin rejuvenation. Look and feel younger without the down-time or invasive surgical risk or expense. Take advantage of our suite of non-invasive skin treatments for brighter, younger and healthier skin.
Fractura Microneedling
A quick procedure designed to renew and regenerate your skin. This treatment stimulates collagen production to improve your skin's appearance, reduce acne scarring, and improve texture. This may be combined with platelet-rich plasma therapy to add growth factors and nutrients to enhance results. Target areas: Reduces wrinkles, scars, acne marks, stretch marks, and skin tightening.
Votiva Forma for Skin Tightening and Wrinkle Reduction
The votiva delivers painless radiofrequency technology to gently heat your skin. Increasing your skin temperature to therapeutic levels will trigger a natural response for your skin to create new collagen. The new collagen fibers give you tighter, younger looking skin. Treatment time is between 20 to 60 minutes depending on the area treated. You may notice improvement immediately, and these changes continue to occur over time as new collagen is made. Target areas: crow's feet, smile lines, chin wrinkles, forehead and frown lines, crepey neck, and skin laxity on the body.
Morpheus 8 Skin Rejuvenation
Morpheus 8 is a minimally invasive treatment that pairs microneedling with radio frequency energy. Thus results in the production of new collagen and elastin to firm and remodel skin. This treatment can improve the appearance of fine lines and wrinkles, tighten loose skin, smooth out uneven skin texture, treat hyperpigmentation and acne scarring and help fade stretch marks. It can be used anywhere on the body.
Botox and Fillers
For those of you who wish to treat deep wrinkles and loss of skin thickness aggressively, these standard therapies are available. Typical areas targeted are eye troughs, forehead, crow's feet, frown lines, marionette lines and lips.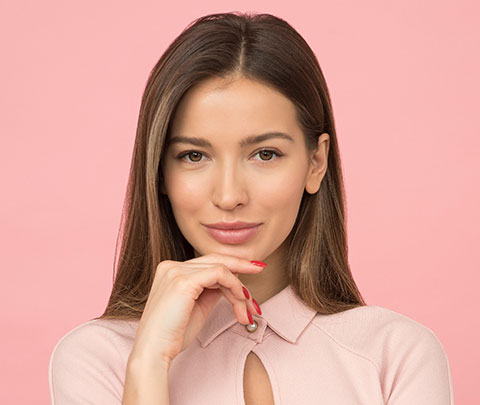 Platelet-Rich Plasma
Platelet-Rich Plasma (PRP) for Skin Rejuvenation
Platelet-Rich Plasma (PRP) treatments use your body's own growth factors to promote skin rejuvenation. PRP uses concentrated platelets rich in bioactive proteins to release growth factors needed for cell regeneration and repair. Combined with micro-needling, this minimally-invasive technique stimulates new collagen production, which can result in your skin looking smoother, brighter, and tighter. Due to the healing properties of PRP, downtime is minimal. Results are noticeable within three weeks but improvements continue over three months time.
Platelet-Rich Plasma (PRP) for Hair Restoration
Platelet-Rich Plasma (PRP) treatments promote regrowth and maintenance of hair. Using your body's own regenerative abilities, this quick and easy procedure which introduces these growth factors to the area that needs them often results in visible improvements. No downtime, no systemic side effects. Supplements & home care products may be recommended along with annual maintenance treatments.
Schedule a free consultation to determine which treatments are right for you.
516.801.1313
Fractora For Face & Body
Dr. Sadaty is pleased to offer the most advanced therapy in micro-needling and radio-frequency fractional skin treatment for rejuvenation and resurfacing of the face and body on Long Island. It is a minimally invasive method of reversing signs of aging with almost no patient downtime. Fractora treats all skin types with little risk of skin discoloration or pigment changes as is the case with various laser therapies.
What is Fractora?
Fractora skin treatment is indicated to help restore skin collagen and elastin to reduce progressive signs of aging. It is also effective against many kinds of skin damage to restore the appearance of healthy, youthful skin. It is effective for the following conditions:
» treatment for wrinkles
» restores skin elasticity for smoother skin
» reduces skin discoloration
» treats acne scarring
» treats active acne without harmful long term medications
» treats stretch marks and scars
» reduces the appearance of aging on the face, neck and hands
» reduces excessive sweating from the armpit area and groin
What areas can be treated? Fractora can be used on any areas that can benefit from skin renewal. Common areas include:
» Eyelids, smile lines, forehead, cheeks, mouth and neck
» Face and body areas that exhibit wrinkles, discoloration or acne scarring
» Body areas in need of scar and stretch mark reduction
» "Crepey" skin around the mouth, neck, arms and body
How many treatments will I need? Most commonly, we recommend three treatments, however, the number of treatments may vary based on desired results and response to treatment. Treatments are scheduled four weeks apart.
How Much Does Fractora Cost?
Face and Neck Fractora Pricing:
Face $850 | 3-Pack Face $2400
Neck $350 | 3-Pack Neck $900
Face & Neck $1000 | 3-Pack Face & Neck $2800
Acne-Face $700 | Acne 4-pack $2500
Body Fractora Pricing:
Scars $500 | 3-pack Scars $1350
Skin tightening single area $800 | 3-pack $2200
Eye/Jowels/Hands $350 | 3-pack $900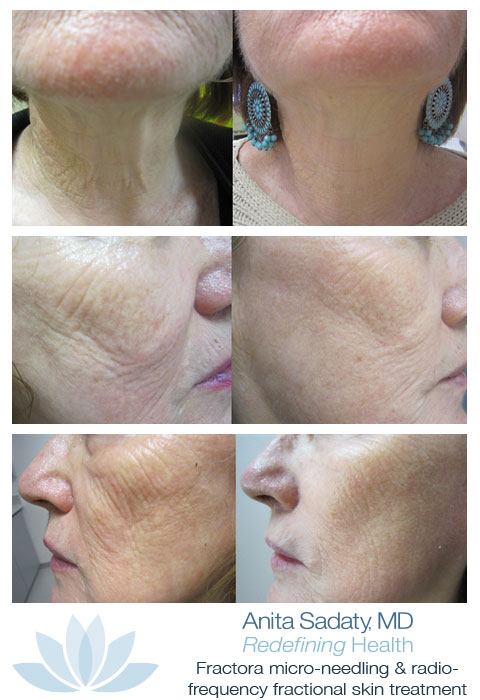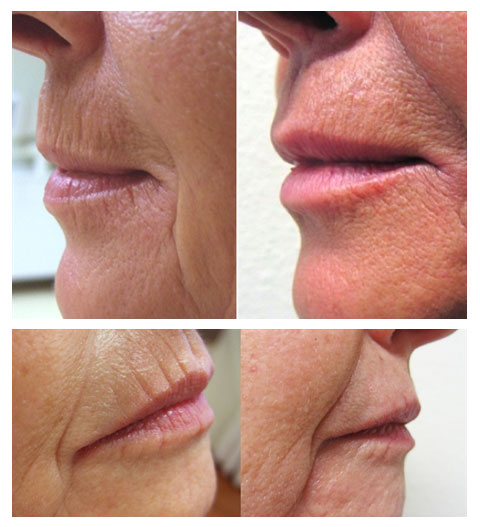 Schedule Your Beautiful Skin Appointment Today!
Rona Marc RPA-C
Rona is a board certified physician assistant practicing in medical and cosmetic dermatology. She obtained her BS from SUNY Albany and a BS and Masters in physician assistant studies from Touro college.
She specializes in Botox and cosmetic filler injections as well as PRP and aesthetic procedures. Rona also has a background in internal medicine and cardiology. She is a member of Society of Dermatology Physician Assistants and American Academy of Physician Assistants.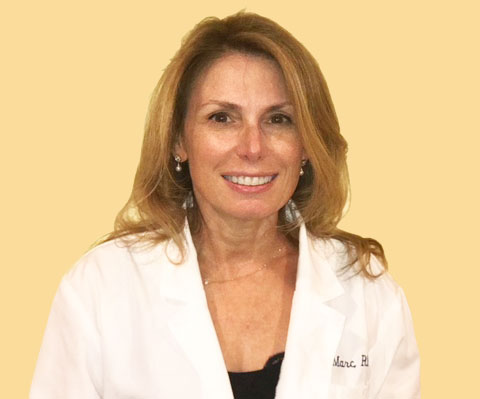 Learn More About Femilift
The Femilift vaginal laser therapy is a quick, safe, and highly effective in-office procedure for vaginal pain, vaginal atrophy, dryness, recurrent vaginal infections, and urinary stress incontinence. Click the button below to learn more!