Long Island IV Nutrient Therapy
Take your health to the next level!
The Future Of Vitamins
If you're like most people, you probably don't consume your recommended dose of vitamins and minerals every day. Nutrient IV Therapy, or Vitamin IV Therapy as it is also known by, is a safe and effective way to receive natural vitamins, minerals and amino acids direct to the bloodstream in order to immediately experience their valuable benefits. The 30 to 45-minute session enhances your energy, improves your overall mood, and helps prevent future health conditions caused by stress, malnutrition, and dehydration.
Nutrient IVs are similar to the typical IV's you would find at your local hospital. However, a nutrient IV is only made of vitamins, amino acids and minerals, which are found in the body naturally. Adding these nutrients gives the body more of what your organs need to function properly. After your session, you can go about your day as you would normally, there are no restrictions.
Long Island IV Therapy Can Help A Wide Range Of Health Issues, including mood.
Just like exercise has an immediate impact on energy, a balanced and complete nutritional diet has an immediate impact on mood. Unfortunately, most people consume very little of what the body needs to lead a productive life that can effectively manage high levels of stress.
Reaching optimal health is a personal journey that requires you to constantly fuel the body with the best quality vitamins and minerals in addition to staying active and mentally engaged. The LiquiLift nutrient IV drip ensures you take in all of the powerful vitamins, minerals, and amino acids your body needs, so you can stay motivated to do more and feel great at the same time.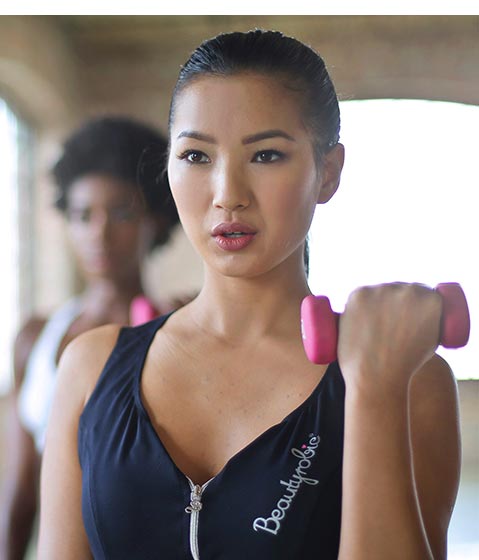 Liquivida IV Treatments
Inquire about Dr. Sadaty's Liquivida IV treatments to:
Boost your immune system
Recharge energy levels
Achieve a younger, brighter skin glow
Feel revitalized in minutes
Rehydrate your brain
Improve your mood
Support detoxification pathways
IV Vitamin Therapy may be the answer for you…
…if you are interested in long-term health, slowing down aging, athletic performance, mental focus, fight sickness, dealing with a bad hangover, lightening your skin, detoxifying your body and more!
How does Nutrient IV Therapy Work?
Intravenous (IV) vitamin therapy is a method of injecting vitamins and minerals directly into the bloodstream. IV therapy can be effective for addressing a wide range of conditions. There are several providers of IV Therapy injections that develop different vitamin formulas to address the varying needs of patients. Dr. Sadaty utilizes the Liquivida IV treatments in her Roslyn, New York practice:
THE LIQUILIFT

This is your one-stop-shop for all your nutrient needs. It has the greatest impact on mood and rehydrates the brain and other important organs instantly. Many patients use this drip as a long-term strategy to stay healthy all year round. Includes glutathione the master detoxifier to improve cell revitalization and protection from disease.

PERFORMANCE HYDRATION

Perfect for anyone who wants to train hard, we recommend this drip before or after any intense physical activity. You don't have to be an athlete, either. If you simply want to improve workouts, this drip will give you stamina and help recover muscles at the same time.

FOUNTAIN OF YOUTH

This formula detoxifies the body and promotes noticeably healthier skin, hair and nails because it contains glutathione, vitamin B12 and vitamin C.

NATURAL DEFENSE

If you're feeling under the weather or already sick with the common cold or flu, this high dose of vitamin C and other nutrients will boost the immune system so you can bounce back quickly and live life to the fullest.

RISE AND SHINE

If you've had a long night out, this mix of essential vitamins and minerals replenishes electrolytes, rehydrates the body and boosts your energy levels in just a few minutes.

THE EXECUTIVE

Fight stress caused by heavy workloads and long business days. This drip also helps you recover from jet lag, while giving you a sense of sharper memory and focus, so you are more alert and in the present.

GLUTATHIONE

Encourage cell revitalization and regeneration while you detoxify the liver and drastically improve how your skin looks and feels. Achieve a brighter skin complexion and a youthful appearance after a series of treatments.
Make An Immediate Improvement To Your Quality Of Life! Call Us Today: 516.801.1313
Are your daily vitamins and supplements not enough? Enhance your workouts and sports performance with IV therapy. If you're stressed from juggling too much, there's a chance your health is at risk. Don't wait until you get burned out. Living a healthy lifestyle takes more than occasional vitamins and exercise. Strengthen your immune system, feel younger, and promote great skin, hair and nails with IV therapy.
Vitamin IV Therapy New York
Recharge — Give your mind and body the nutrients to keep you healthy and strong
Rehydrate — Promote healthy-looking hair, skin, and nails
Revitalize — Fight sickness and allergies by strengthening your immune system
Dr. Sadaty provides Vitamin IV Nutrient Therapy to patients from all over Long Island, New York and the surrounding areas, including Roslyn, Old Brookville, Westbury, Great Neck, Port Washington, Manhasset, Glen Cove, Manorhaven, Syosset, Albertson, East Hills, Plandome, Lawrence, Cedarhurst, Woodmere, Hewlett Harbor, Lynbrook, Valley Stream, and many other towns on Long Island, NY.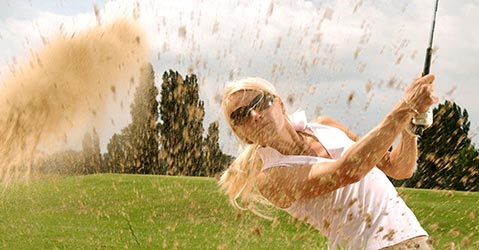 Schedule Your Vitamin IV Therapy Appointment Today!
Read Next: Learn More About SculpSure
SculpSure helps New Yorker's safely reduce stubborn fat in problem areas such as the belly, love handles and flanks with a customized and non-invasive treatment plan that is tailored for specific results. Click the button below to learn more on how SculpSure can make you look great!