The PCOS Solution
The First Functional Medicine Approach To Polycystic Ovary Syndrome
What Is PCOS?
Polycystic Ovary Syndrome or PCOS is a hormonal disorder common among women of reproductive age that causes irregular or missed periods because they're not ovulating. Some women may develop enlarged ovaries with small cysts on the outer edges from PCOS. Women suffering from PCOS may also have excess male androgen hormone levels.
Are You Suffering From…
…irregular and/or unpredictable cycles?
…heavy periods?
…thinning hair?
…excessive hair in unwanted places?
…embarrassing adult acne?
…a waist larger than your hips?
…the inability lose weight?
…painful boils on your tush, armpit or groin?
…have darkened areas of skin on the neck and armpits?
Can Your Polycystic Ovary Syndrome Symptoms Be Reversed?
The Answer Is Yes! You can alleviate all markers and symptoms of Polycystic Ovary Syndrome. Are you tired of the lack of safe solutions to resolve your PCOS? Do you want learn how to change its course, for life?
This is why Laura Paris and Anita Sadaty have created the first functional medicine approach to Polycystic Ovary Syndrome…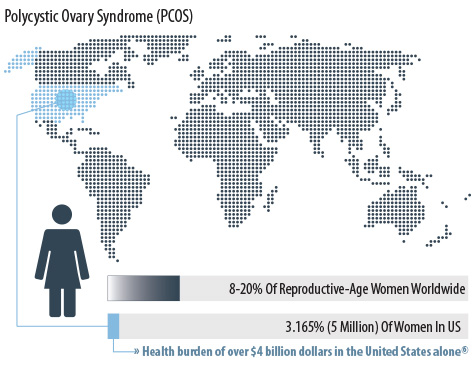 » Estimates suggest that polycystic ovary syndrome (PCOS) affects between 8% and 20% of reproductive-age women worldwide. (1)
» Because there is no universal definition of PCOS, the exact number of women in the United States with PCOS is unknown, but is thought to be approximately 5 million. (2, 3)
» Most women are diagnosed during their twenties or thirties, but PCOS may affect girls as young as 11 who haven't even had their first period. (4)
» Women are at higher risk for PCOS if they have a mother or sister with PCOS or are obese (1, 5)

The PCOS Solution
I am so pleased to announce that the first functional medicine program for healing PCOS is now open for enrollment! I have worked in collaboration with our team of experts, Laura Paris, LAC, functional medicine practitioner, and MaryAnn Jones, HHC from Thrive Naturally to bring my patients a six week online program to create health and hormone balance in their lives.
Reverse the effects of PCOS and hormone imbalance with this powerful lifestyle program. No medications needed. Please read through the patient experiences [after] completing our program to learn how this can help you. This program specifically addresses the following issues: irregular cycles, painful and heavy periods, PMS and mood related symptoms, fatigue, acne, hair loss on your scalp or inappropriate hair growth on your face and body, abnormal sugar and insulin balance, weight loss resistance and optimization of fertility.
—Dr. Anita Sadaty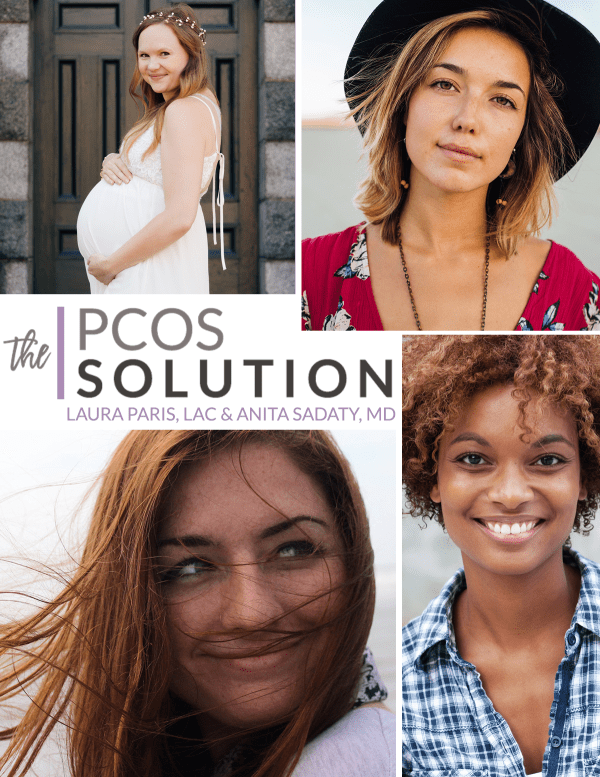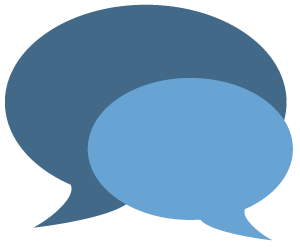 "If you had told me my life could change so much in the course of five weeks, I never would have believed you. I am now such a huge proponent of this program for so many reasons.
I had to go into the hospital at age 16 for a cyst on my ovary. I suffered cystic acne for many years that Accutane and other drugs could not cure. My periods were irregular. My hair has been thinning and I've suffered from hair in unwanted places. I suffered from binge eating disorder on and off since age 17. Not only can I not believe I've never been diagnosed with PCOS before, I can not believe how much has changed for me in such a short time.
I am so impressed by the amount and depth of the content in this program. I can't imagine any more. I really believe you've saved my life, my marriage and the quality of the life I'm living. Words can not do my feelings justice. I am forever thankful.
Since beginning this program I've seen so many results in weight loss, mood, my skin and hair and nails. The overall balance of my mood stability has been very impressive. I feel so damn good. I feel like I am implementing real change. I no longer have cravings like I normally do for sugar, carbs, or french fries. I am happy eating the food laid out in the plan. I definitely feel lighter and less bloated. My skin looks hydrated and glows. I've lost 7 pounds but I have not deprived myself at all.
I would describe this as invaluable for everyone. I believe there are many women that may be struggling with hormone imbalances and not even know it like myself. There may be many women knowing something is not right and not knowing where to find answers. I feel like there are many women who may not have PCOS that would still benefit tremendously from this."
The PCOS Solution addresses the following issues:
Irregular cycles
Painful and heavy periods
PMS and mood related symptoms
Fatigue
Acne
Hair loss on your scalp
Inappropriate hair growth on your face and body
Abnormal sugar and insulin balance
Weight loss resistance
Optimization of fertility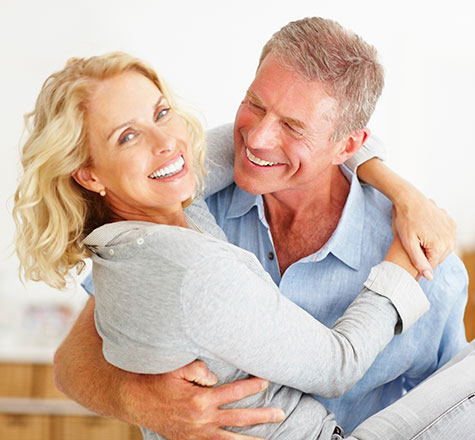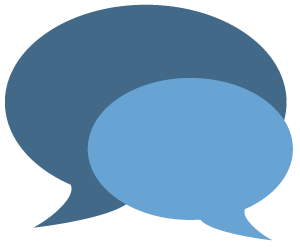 "I got my period for the first time in 5 months while doing this program. Yay! I would recommend this program to anyone who is seeking answers or wants immediate relief from their symptoms.
I thought reversing PCOS would be very gradual, and that it mostly relied on taking supplements. I hadn't realized the easy and personal measures that one can take, such as food choices and dealing with stress. I had low expectations of 'healing' symptoms, assuming there wouldn't be a drastic change. I doubted my ability to stick with the meal plan and the restrictions of inflammatory foods. In the past, I have been eating low-glycemic, so cutting out sugar wasn't that difficult. As a vegetarian, dairy was an easy protein source so I was concerned that I would have difficulty getting protein – however, it wasn't an issue. I also would have been worried that I wouldn't be able to fully accomplish all of the action steps or fully commit myself to the program.
Now I realize that many different aspects of our lives affect one's PCOS experience- not just food. My overall well-being and balance can affect my hormones, and it's important to nourish and enrich my body mentally and physically!
I liked how it didn't just focus on eating, but my overall health – emotional, mental, physical. It changed not only what I put on my plate but also aspects of my routine that helped me deal with stress, exercising, mindfulness, detoxification, etc.
The biggest benefit for me is a better understanding of what kinds of foods and nutrients I should be incorporating in every meal, and this knowledge has made my body feel better and less sluggish. I have also been snacking a lot less and craving more healthy foods."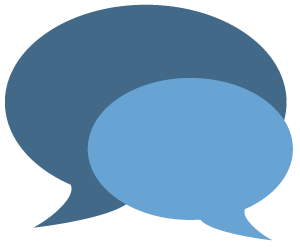 "Before the program I thought can I really do this – have the time, the money, stick with it-ness? Now I have a huge toolbox of ways to help me in so many areas of my life. I realize it IS possible to consistently make wise choices for my body because I am worth it. There really are so many options to try and choose from, and suggestions ALL IN ONE PLACE. I've pieced some of this stuff together on my own over the past few years but it has taken a while and it's a lot of guesswork and trial and error. In this program, it is ALL here for you, with a support system/tribe to go through it with you with the guidance of Laura and Anita! How could it get any better?!
I can definitely tell a difference in my skin and eyes, much clearer. I have keratosis pilaris and it has improved a lot! I have a bit more energy, and I can tell an improvement in my mental health. I don't feel nearly as depressed as I did before, so that is SO nice and such a huge relief.
It's all here. It takes all the guesswork out. A good supportive community, great current research, not only applicable to PCOS but all aspects of your life."
(1) Sirmans, S. M., & Pate, K. A. (2014). Epidemiology, diagnosis, and management of polycystic ovary syndrome. Clinical Epidemiology, 6, 1–13.
(2) American Congress of Obstetricians and Gynecologists (ACOG) Committee on Practice Bulletins Gynecology. (2009; reaffirmed 2015). ACOG Practice Bulletin No. 108: Polycystic ovary syndrome. Obstetrics and Gynecology, 114(4), 936–949. Retrieved August 5, 2016, from http://www.ncbi.nlm.nih.gov/pubmed/19888063
(3) National Institutes of Health. (2012). Evidence-based Methodology Workshop on Polycystic Ovary Syndrome, December 3–5, 2012: Executive summary. Retrieved June 20, 2016 from https://prevention.nih.gov/docs/programs/pcos/FinalReport.pdf
(4) National Center for Biotechnology Information, National Library of Medicine, PubMed Health. (n.d.). Polycystic ovary syndrome. Retrieved May 23, 2016, from http://www.ncbi.nlm.nih.gov/pubmedhealth/PMH0001408
(5) Goodarzi, M. O., Dumesic, D. A., Chazenbalk, G., & Azziz, R. (2011). Polycystic ovary syndrome: Etiology, pathogenesis and diagnosis. Nature Reviews Endocrinology, 7(4), 219–231. Retrieved August 26, 2016, from http://www.nature.com/nrendo/journal/v7/n4/full/nrendo.2010.217.html
(6) Trivax, B. & Azziz, R. (2007). Diagnosis of polycystic ovary syndrome. Clinical Obstetrics and Gynecology; 50(1): 168–177.
Learn More About Functional Medicine
Functional Medicine provides individualized, personalized medical care that focuses on discovering the underlying factors that cause illness and uncomfortable symptoms. Click the button below to learn more!